Stability of Peptides and HGH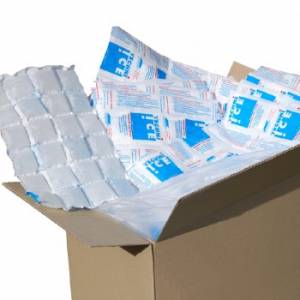 Will my HGH, Pregnyl HCG, insulin and/or peptides be safe to use after being exposed to heat in the mail this Summer in Australia?
We ask one of our suppliers, a qualified professional who manufactures many of the items sold on our website. His response to an age old question that is constantly the centre of a lot of controversial, supposed "facts" regarding the storage of these sensitive, but not so sensitive medications. Let's call him Mr Chem.
Mr Chem's response:
"Lyophillised powders are very stable and resilient. Once you reconstitute them (mix them up with water), you have a maximum of two days outside of your fridge before degradation. Human Growth Hormone is just as stable as all other commonly used peptides. Some are more resilient than others but they're more stable than most are paranoid about.
Both reconstituted [mixed] and lyophilised [unmixed] vials should be stored in sealed plastic satchels or containers and kept away from food in the refrigerator to prevent any risk of cross-contamination. This is a common mistake I have seen many make.
Freezing Vials
Freezing vials is permitted for unmixed vials only (i.e. vials still in powder form and not reconstituted with water), however, they should only ever be frozen and thawed out again once, as repeated freeze/thaw cycles can damage the peptide chain. Since vials remain stable in the refrigerator for 12 months (1 year), freezing vials should be reserved for situations where you plan on storing unmixed vials for more than 12 months.
Storage Times
The recommended storage/expiry times for all injectable peptides as advised by the manufacturer are as follows:
Room temperature (up to 45 degrees Celsius)
Mixed vials – <48 hours
Unmixed vials – 60 days
Refrigerator temperature (2-8 degrees Celsius)
Mixed vials – 2 months
Unmixed vials – 12 months (1 year)
Freezer temperature (-20 degrees Celsius)
Mixed vials – Should not be frozen
Unmixed vials – 24 months (2 years)
Any vials you have which are stored outside of these times/temperatures are still safe to use and they will not cause you any harm. The only thing to keep in mind is that they may have begun to degrade and will not be 100% as effective as a new and unexpired vial, so your results may not be as good. However, this is only a general guideline; many have found that even "expired" vials, or vials not stored at cooled temperatures are still fully effective. What does this mean for transit time and temperature in the mail? Well, unless the heat is well above 35 degrees Celsius outside then I would confidently say all peptide preparations are safe to be mailed express or standard post. If the temperature does exceed 35 degrees outside, it is possible the temperature within the parcel itself has exceeded beyond 45 degrees Celsius and there is risk of degradation. Either the parcel to be packaged with cooler packs [if 48 hours or less transit time] or the parcel to be held off until there is a cooler period to run with.
Kind Regards,
Mr Chem."
We hope this helps! As always, any questions regarding this article or anything else, please do not hesitate to ask
-Au Steroids Team
To browse our range of Australian Peptides, HCG, Pregnyl and HGH visit our store.